Once upon a time, two lifelong friends worked in the Multi-Family Flooring Industry. They began to realize something was wrong…very wrong. It became clear that compromise was the theme…the theme of EVERYTHING. These two guys didn't do well with compromise, in fact, you could refer to them as uncompromising men. It wasn't long before they came to the conclusion that Multi-Family Floors could be done better… and those who can, must. So they took a tip from Jay-Z, who said it best; "The industry is shady and needs to be taken over".
Ladies and Gentlemen, introducing the "Uncompromising Men"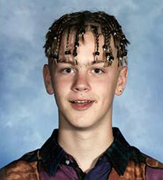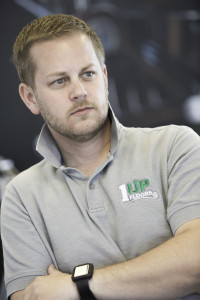 Ryan Marchel
This guy had his first business at 14…yep, you read that right. It was a DJ business called HYP Music, and he had the Newport, OR party scene in the palm of his hand. Ryan went on to open his own car audio installation business, then a chain of restaurants.
Later, Ryan joined forces with Kenneth in the world of floors. Ryan has the work ethic of 10 men and doesn't do anything halfway. He's basically a NASA engineer, without all those pesky diplomas to prove it. Off the clock, while spending time with his beautiful family, they frequent concerts, drag races, car shows and every Beavers home game. Ryan makes sure that while Kenneth is off impressing everyone with his wit and charm, the jobs are installed to 1UP's lofty standards.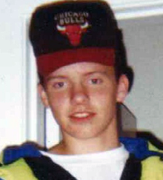 Kenneth Baff
That handsome devil would be Kenneth Baff, youngest of seven and born and raised in Houston, TX. He spent most of his time with his Father, who grew up during and post WWII in Whangarei, NZ. Kenneth is a highly principled man, just like his Dad. Kenneth learned at a young age that your word is all that you are, and doing the right thing is always the right thing to do (especially when it's easier not to).
A master salesman, Kenneth patterned his career after his late Mother. She got him into timeshare sales right out of high school and he quickly found his calling. He made a game of breaking all the records, while doing something unheard of in timeshare; telling the truth. After a decade of putting corrupt salesman to shame, he wanted a bigger challenge…Multi-Family Floors. He's a big nerd and spends free time watching movies, researching floor science, and dominating on XBOX Live. You could say Kenneth is the face of 1UP, making all the promises, then making damn sure they're kept.
1UP is changing what you expect from a flooring company. We find the best flooring products out there, stuff that's built right, marketed honestly and designed to last. We make ordering easy, installation reliable, recycling a religion, and billing surprise free. Our "Make it Right" warranty lasts for three years and actually helps make customers/residents whole after we've made a mistake. Bottom line, we make the Multi-Family Floor business the way it is meant to be…fast, priced fair, done right, and honest.
Love, The Uncompromising Men