Ever heard of a Rarrbq? No, it's not a barbecue with dinosaurs (though, how cool would that be?! 🦖).
It stands for Random Act of Resident Retention BBQ, and it's the heart and soul of what we're all about here at 1UP Floors! 🌟
So, What's a Rarrbq?
Short for "Random Act of Resident Retention BBQ," a Rarrbq is our way of flipping the script on community building. It's not just a barbecue; it's a celebration that lets residents know they're family. 🍔👨‍👩‍👧‍👦
Why Do We Do It?
Because at 1UP Floors, we're not just about laying down tiles and slapping on some vinyl. We're about setting the stage for something far greater: genuine connections, lifelong friendships, and a community spirit that's thicker than grandma's secret BBQ sauce. 🤝
What Can You Expect?
Good Eats: Delicious BBQ fare that goes way beyond basic. (We're talking fan-favorites like burgers, hot dogs, and maybe even a surprise dish or two!)
Good Beats: Tunes that make you forget you're at an apartment complex and not at the summer's hottest festival. 🎶
Good Peeps: Residents, property managers, and us—the 1UP team—mingling like the ol' pals we are.
The 1UP Touch
We're proud to be pioneering a new era of flooring solutions, one that promises fast installations, clear billing, and that industry-defying 3-year 'Make It Right' Warranty. We bring this same level of commitment and sparkle to every Rarrbq we host. ✨
Why It Matters
Your community is more than a cluster of units; it's a tapestry of lives. And just like how our unique warranty ensures you're covered from floor to ceiling, our Rarrbqs ensure your community spirit is alive and kicking.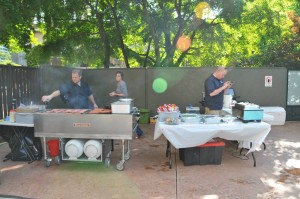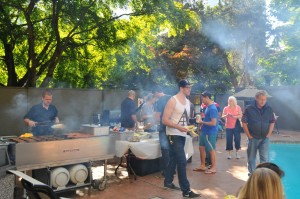 The Next Rarrbq Could Be at Your Community! 🌟
Heads up, folks—spots for our legendary Rarrbqs are limited, and you don't want to miss out! When you hear that 1UP Floors is hosting a Rarrbq, take the hint and try to be among the chosen few communities we light up with our signature flair. 🎈
Because with 1UP Floors, you're not just stepping onto a new floor—you're stepping into a whole new way of community living!
See you at one of the next exclusive Rarrbqs! 🎉
#1UPFloors #Rarrbq #CommunityBuilding #ResidentRetention #WeMakeItRight #LifeIsOneBigParty 🥳